AP on a Stick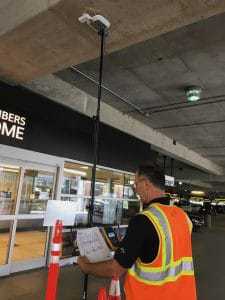 Our engineers visit your site & in your environment, we utilize one of our own AP's on a stick to measure the RF propagation from the particular locations within the building/ area where AP placements are needed.
---
PREDICTIVE ANALYSIS
Our engineers can assist you without ever stepping foot onsite. A Predictive Analysis would be the perfect solution to plan for a new construction. All that we need are your floorplans- Greenfield of a new building & we can advise on the proper placement of your AP's. Our engineers use your CAD drawings & their AirMagnet, iBwave, & Ekahau software design tools to develop the best AP location to fit your needs.
---
AP on a Stick + Predictive Analysis = Perfect Solution
This is an onsite combo of AP on a stick in a few locations & a predictive analysis design using predictive software.  Again, we wrote the book on AM-214 Site Survey & WLAN Design for AirMagnet.  We are pros at using their software design tools to guide you through the process of a properly functioning WiFi Network design.