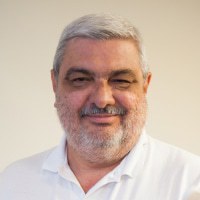 Dave Cardona is one of WiTS' top experts in the field of WiFi. Dave leads the pack as a Senior WLAN Engineer and Instructor, WiFi SME, and world expert in AME. Dave is a troubleshooting powerhouse with twenty years of hands-on experience using the top WLAN tools to survey, train, design, and install WiFi networks across the US & Canada.
Dave's engineering style is unique, as he is an encyclopedia of knowledge on not only the wireless side, but the wired side as well. One of Dave's numerous strengths shines when he is out in the field in front of our customers. Dave helps our customers with their WLAN projects in a manner that engraves WiTS with them. Dave transfers knowledge, creates relationships, and is always there, readily available to our customers.
Dave is one of the pioneers behind our highly successful On-the-Job training program and is currently helping to define how WiFi is managed in the oil and gas industry.