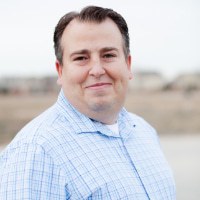 Jerrett Fancher is a WiTS original!  Jerrett is a stand out Senior WLAN Engineer and Instructor, WiFi SME, and world expert in AirMagnet.  He has trained more students on AirMagnet in the past seven years than anyone else. Jerrett's fifteen years of real world experience in the wireless medical device industry make him a master in the classroom.  His roots are deeply embedded in a vendor-neutral background. Jerrett has massive experience managing enterprise wireless projects from beginning to end, by advising the technical sales teams in the transfer of knowledge to the rest of the staff during the WLAN device deployments.
Essentially, Jerrett has 22 years of on-the-job experience, which is a major asset to his students, because he not only knows, but also understands what is needed for successful WLAN design, deployment, and troubleshooting in the real world.  When Jerrett isn't teaching, he is out in the field or working on developing educational content.
He is currently working on several exciting projects to help WiTS enhance the future of WLAN training and an expansion of our professional service offerings.  Stay tuned to see what he has in store.