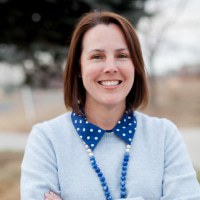 Stephanie Williams is one of the owners of WiTS and she runs its Training Program.  Stephanie's passion for people and her attention to detail stem from her retail background, and they serve WiTS strongly in the WiFi training department.  She believes that training should be a total experience and therefore provides WiTS' students with the best WLAN instructors, the highest level of service, and all the details that southern hospitality contains: including the delicious food and snacks!
Stephanie supports Rick Murphy and the engineering team on curriculum projects for WiTS Academy and its customers.  She truly believes that when a student enters a WiTS training class, it is just the beginning of our relationship.
Stephanie is currently working on a project to help WiTS students track their training and certifications, as well as a portal to manage their educational path.