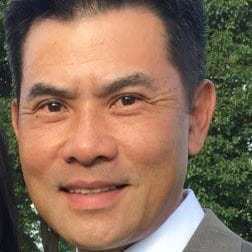 Trung Do is WiTS' shining star. Trung is at the top of his class in WLAN field engineering.  He has a very strong background in IT and deep roots within the Hertz Corporation. Trung has fourteen years in the development and execution of customized network and data related solutions for Oklahoma, as well as remote support for all Hertz's locations across the nation.  Additionally, he created and designed LAN/WLAN infrastructures for new networks, while restructuring the existing networks.
Trung continuously utilizes his extensive experience in the field and proves to be invaluable.  His impeccable work ethic and "can-do" attitude are well received by WiTS customers.  Trung posses a unique quality that we internally refer to as "WiTS Material".  It's that unique combination of drive, grit, attitude, and execution that sets us apart from the rest.
Trung is currently managing a large multi-location WiFi project across the US.