Posted: July 30, 2019
In March, WiTS debuted our partnership and the big plans we had to expand our pro services portfolio. We are excited to announce our new ven …

Author: Andrew Von Nagy
Andrew von Nagy is an accomplished industry leader in the field of Information Technology. His experience encompasses more than 20 years across manufacturers, service providers, retail, and education industries. He is a recognized wireless LAN networking expert; having achieved two of the industry's highest certifications: CCIE #28298 and CWNE #84.
Categories: Press, Wi-Fi
Tags: Andrew von Nagy, WiTS, elevate, wi-fi, wireless alerting service, wireless monitoring service, wireless network performance
Read More
Posted: March 22, 2019
Two industry respected powerhouses join forces to expand WiTS professional services portfolio. Colorado Wi-Fi Industry leader, Wireless Trai …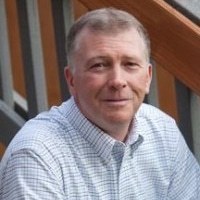 Author: Rick Murphy
Rick Murphy is a pioneer in the WiFi industry and the engine of WiTS. Rick is the Wireless Curriculum Director and author of AirMagnet Academy's course ware for WiTS.
Categories: Press, Wi-Fi
Tags: Andrew von Nagy, Rick Murphy, WiFi future proof, WiTS, next gen WiFi
Read More
Footer